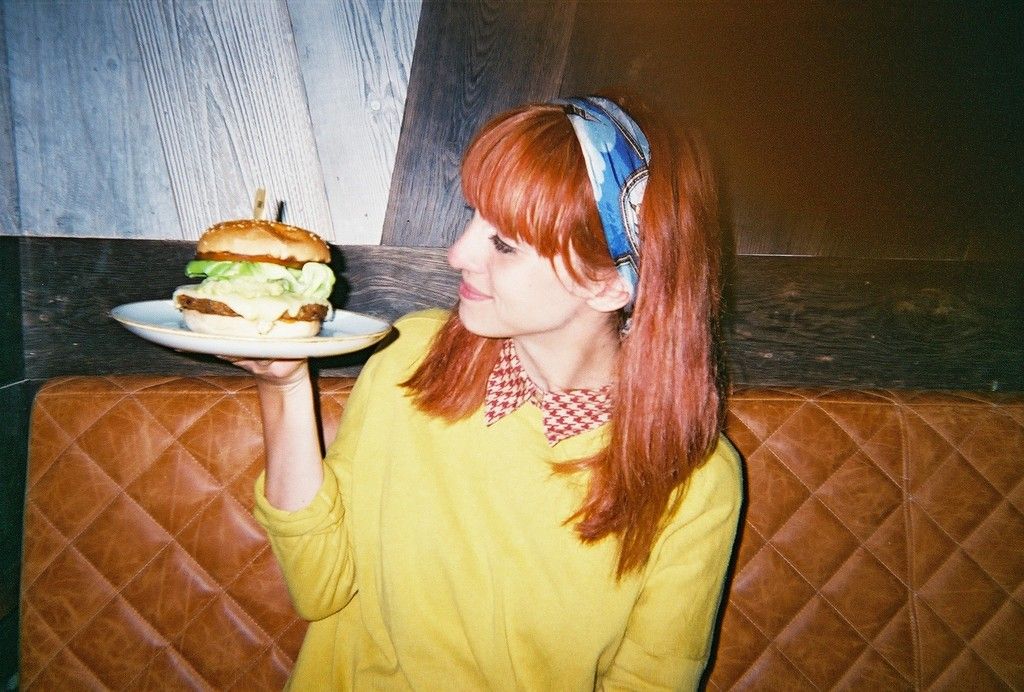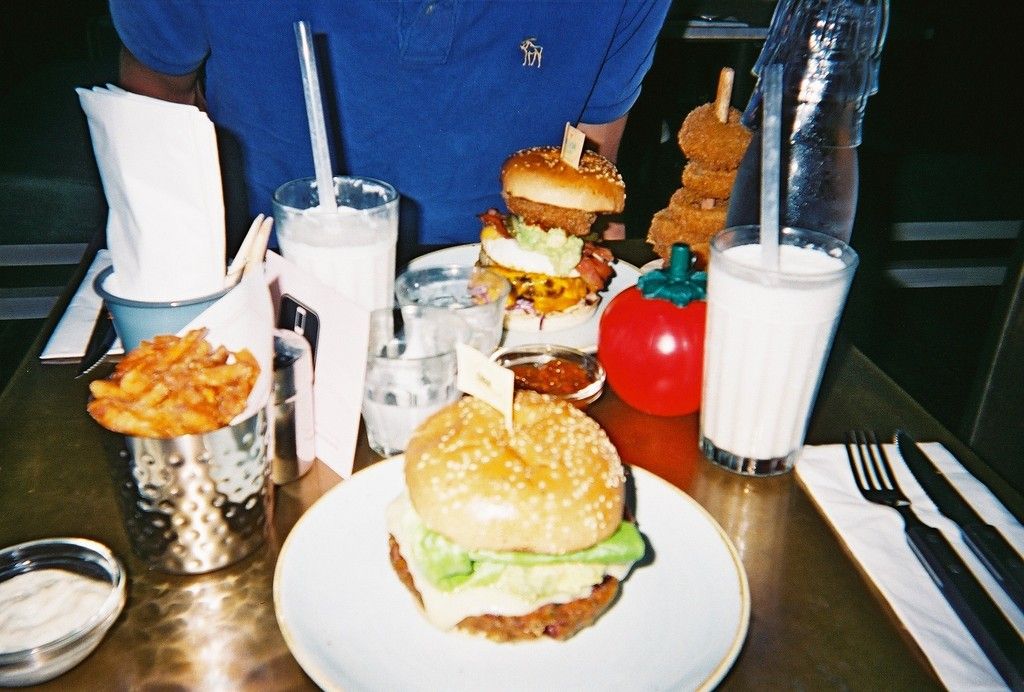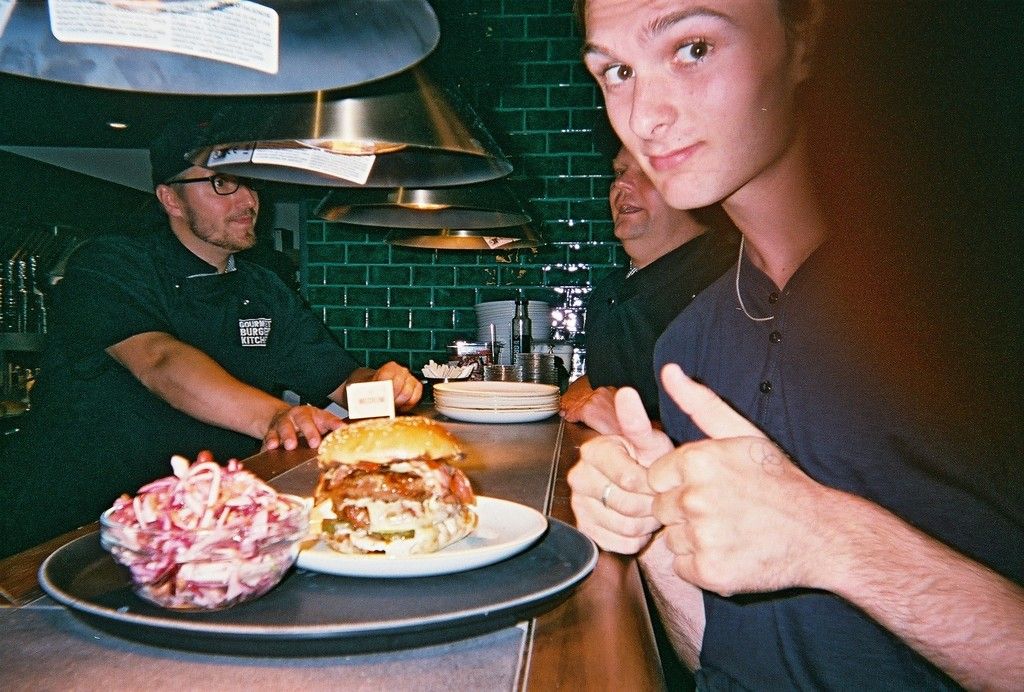 these photos were taken on a disposable camera (still don't have a proper one sorry)
Oh my days...those burgers! I should have had some food before writing this because now I'm emotional. I often get really dramatic when I'm hungry and I am only saying it because I know it's normal and we're all in this together so please if you are in my 'Upset When Hungry' club please let me know because my boyfriend says it's not normal to freak out about long take-away times. Anyways, I was definitely NOT hungry or upset after attending GBK opening event in Brighton Marina. This was my first invite for a restaurant opening and obviously one of the biggest achievements of my life. The food was wonderful and I ate it all. I mean I got full after my burger so I had to take the massive onion rings with chips home. I am not one of these people who leave their food behind (if you do that you are crazy) - I take the leftovers home and yes maybe I look gross shoving it all in my face later in bed but trust me I am happy.. Besides leaving food behind is a waste.
I really enjoyed my veggie burger and especially loved the sweet potato fries. They are probably my favourite thing GBK does - so delicious! But now can you see the size of the burger my boyfriend is having?? I mean how greedy is that haha. When they brought over this burger I was shocked and it turns out Jay decided to have his burger with all the extras they had on the menu! I think it contains egg, avocado, bacon, pineapple and I don't even know what else but the main thing is that he said it was amazing. I rate that burger and also want to mention that the staff of the restaurant were super nice and working really hard to make everyone happy. Thank you GBK!